Event:
Cultural Bazars

Date:
Throughout September/October 2013

Location:
Various locations throughout Mahe

Organizer:
District Administrator (Tel: +248 2 78 34 13)

About the event:
A unique cultural and shopping experience where you can meet the Seychellois people, enjoy Creole music, and have a taste of the island style way of life.

Bazar Labrinn is a legendary bazar specializing in fruit, vegetables, and other local delicacies. This is also a great place to pick up souvenirs and sample traditional foods and drink, all the while enjoying an authentic Seychellois ambiance.

Bazar Ovan Taking place in the southern part of Mahe, this bazar offers a great opportunity for both visitors and locals alike to experience a true celebration of the vibrant Creole culture, all set to the backdrop of Seychellois Creole music.

Victoria Bazar provides an ambiance true to the Seychellois Creole lifestyle, where anything from arts and crafts to exotic culinary delicacies and beverages can be purchased. And of course it wouldn't be complete without local musicians providing the soundtrack!


Event:

Location:
Hindu Temple, Victoria, Mahe
Organiser:
ARULMIKUNAVASAKTHI VINAYAGAR Temple (+248 4 32 47 01)
About the event:
A religious festival, Deepavali signifies the advent of joy and happiness. It is also believed that goddess Lakshmi graces the shops and houses on this day and showers her blessings and bestows good fortune upon her worshipers.

Event:
La Digue Offshore Fishing Tournament
Date:
Marine Charter Association (+248 4 32 21 26)
About the event:
This one-day fishing competition includes bottom fishing and trolling. Prizes will be awarded for different categories, which include the Heaviest Fish Caught; Individual Fish Caught, Trolling and Bottom Fishing; and the Special Category for the best total trolling, bottom, and overall catch. Over 200 fishermen and 40 boats are expected to take part.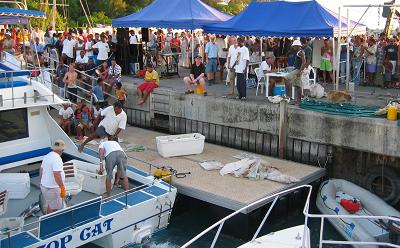 Event:
Date:
25 - 31 October 2013
Location:
Various location on Mahe
Organiser:
Ministry of Tourism and Culture (+248 4 29 52 00)
About the event:
Undoubtedly the highlight on the Seychelles cultural calendar, the Festival Kreol offers visitors the a fascinating week full of the colours, sounds, flavours and fragrances of one corner of the Creole world that treasures its traditions while embracing the opportunities of the present. Hear it in the music, feel it in the rhythm, and taste it in the food, this one event not to be missed!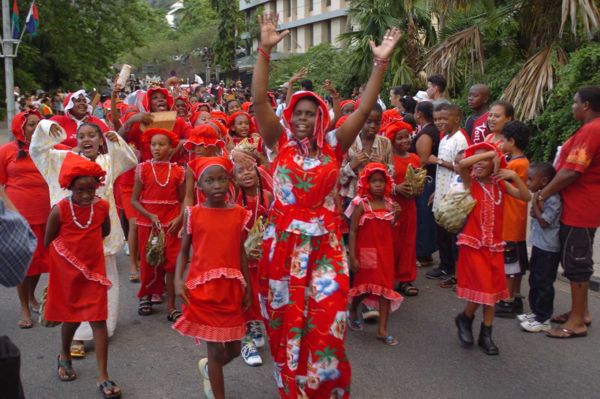 Event:
22 – 24 November 2013
Location:
Mahe

Organiser:
Seychelles Tourism Board (+248 4 67 13 00)

About the event:
SUBIOS 2013 will take place from the 22nd to 24th November 2013. SUBIOS is an annual underwater film and image festival combining a range of daytime diving and snorkelling activities with free evening programmes of films, video and slide presentations by acclaimed guest speakers from around the world as well as local ones. SUBIOS 2013 will feature a variety of events and presentations throughout the period of the festival. It will also include several photographic and video graphic contests for visitors and locals alike in the 'Best Image', 'Best Video', 'Best Image of Seychelles' and 'Best Local Video' categories. The festival's aim is to promote marine-based tourism in Seychelles and at the same time, to sensitize the local population to the importance of the role of the marine world in Seychelles' environment. Please visit the SUBIOS website for more details and entry forms at
www.subios.com
.

Event:
Marine Charter Assoc. Marlin Tournament
Date:
30 November 2013
Location:
Marine Charter Association (+248 4 32 21 26)
About the event:
This 1-day trolling only tournament will be held in November 2011. The tournament hours usually run from 03H00-17H00. There are cash prizes for each fish category plus prizes for the Best Team and the Best Runners-Up.
To arrange your holiday of a lifetime, don't hesitate to contact us via www.seychellesyachtcharter.com, we guarantee an experience never to be forgotten for all the right reasons!